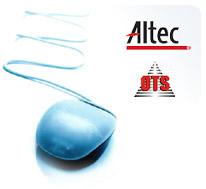 Our company co-operates with top Greek software generation industries for solid solutions in both private and public sector.
ALBIO DATA has got a vast number of installations in all SME, Large Corporation and Public Organizations.
The company is an Altec authorized partner for all of its software Atlantis ERP, X-Line ERP, KEFALAIO.
Concerning the public sector our company is the unique OTS partner for the Prefecture of Larissa.